Wilton Welcomes Eco Chic Salon and Blow Dry Bar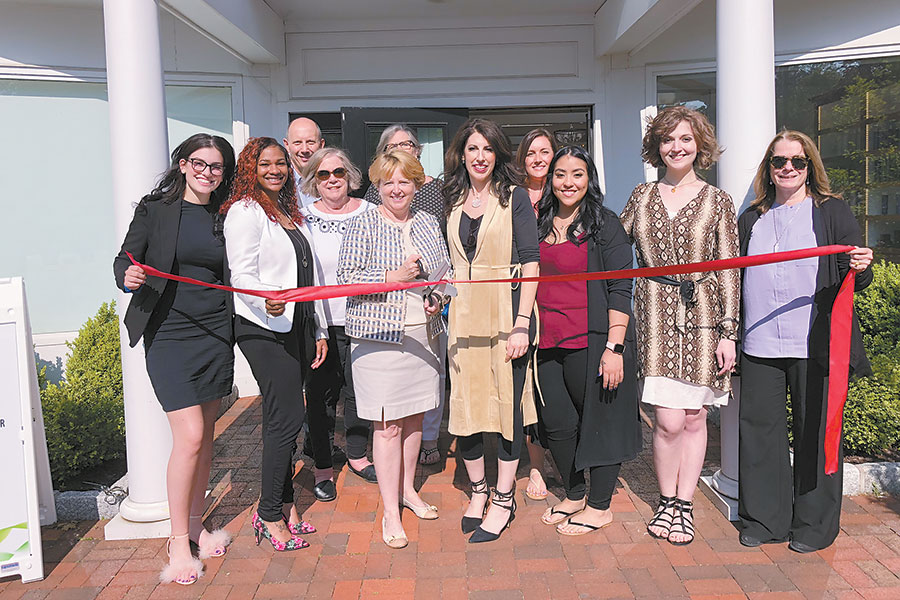 Veteran Fairfield County stylist Michele Maestri-Murphy has arrived in Wilton to hang her shingle. Eco Chic Salon and Blow Dry Bar opened in April at 12 Center St. in Wilton, next to Portofino Restaurant.
"While we were looking for a space, a family client who lives in Redding reached out to tell us about the salon space in Wilton," recalls Maestri-Murphy. "My staff and I thought Wilton would be an ideal location for Eco Chic because of its down-to-earth yet hip vibe."
Maestri-Murphy takes a very healthy approach to beauty, while staying on-trend and in style. Salon products are natural and organic and free of ammonia, carcinogens, formaldehyde, paraben, sulfates and synthetic fragrances. Eco Chic-branded products—such as the new revitalizing and highlighting Marigold shampoo and conditioner—are biodegradable, botanically-based, herbal formulas made with food grade ingredients. They are cruelty-free, gluten-free, and non GMO and synthetic-free. Clients can take advantage of alternative hair services with less toxic variations from the typical salon experience, such as USDA Organic Henna Gray Coverage.